By Rebecca E. Blanton
You want a long-term, loving relationship with a partner. How do you know you have what it takes to make your relationship last?
Having a deep emotional connection with a partner is a key factor in maintaining a satisfying long-term relationship. Emotional intimacy is a combination of trust, closeness, vulnerability, and feeling safe with your partner. Emotional intimacy develops over time and is fostered by various actions you take in a relationship. It can also be harmed by betraying the trust or vulnerability of your partner.
How do I know I have emotional intimacy?
There is not a test you can take to prove you have an emotionally intimate relationship. Instead, you need to ask yourself some questions to see if these things are true for both you and your partner.
Do you feel safe when you are with your partner?
Do you feel you can share your most intimate parts of you with your partner?
Do you trust your partner enough to share your secrets with them?
Do you and your partner regularly discuss your relationship?
Emotional intimacy requires a two-way bond. If only one partner can answer yes to the above questions, you have some work to do to build your emotional connection and trust.
What if I don't have emotional intimacy currently?
All is not lost! Emotional bonds take time and practice to develop. You and your partner may not be there yet, but you can develop the type of romantic connection you desire. If your trust has been betrayed, you can rebuild your vulnerability and closeness, but it will take time.

What can I do to build emotional intimacy with a partner?
Trust, closeness, and vulnerability are key aspects of emotional intimacy in relationships. None of these things are present at the start of a relationship. They require time and consistency in practice to build a long-term, emotionally safe space for the relationship to grow.
Start your journey to a more deeply connected relationship by beginning the conversation with your partner about your desire to build emotional closeness. Have a direct conversation with them and ask if they are willing to do the work it will take to build a relationship where you both feel safe and trust each other enough to be vulnerable.
Exercises to build emotional closeness
Having a plan to help you build emotional closeness and trust might feel "unromantic" and clinical, but it is necessary to develop healthy, long-term relationships. Try a few of these exercises for three months. See how they feel and how your relationship changes.
Schedule a regular time to discuss your relationship. Set aside a specific time where you and your partner come together with the expressed intent of discussing how you both feel about the relationship.
Start relationship journals. You and your partner may want to create relationship journals. Each week, both of you take the same prompt and write about how you feel about an aspect of the relationship or what you desire. Share the journal entries at the end of the week.
Practice vulnerability. Make an agreement with your partner to be open and vulnerable. Identify your "soft spots" – areas or things you feel especially sensitive about and need your partner to respect and not criticize.
Recommended Resources
10 Things You Can Do to Increase Intimacy on LoveLettersToAUnicorn.com (Rebecca Blanton). Ten simple acts which increase intimacy for a couple.
Brené Brown. Daring Greatly. Brown provides a deep dive into the importance of vulnerability, based on her academic research and personal experiences.
Robert Augustus Masters. Emotional Intimacy: A Comprehensive Guide for Connecting with the Power of Your Emotions. Dr. Masters, a therapist, helps readers understand the world of emotions, how they connect with our bodies, and how to navigate feelings with integrity.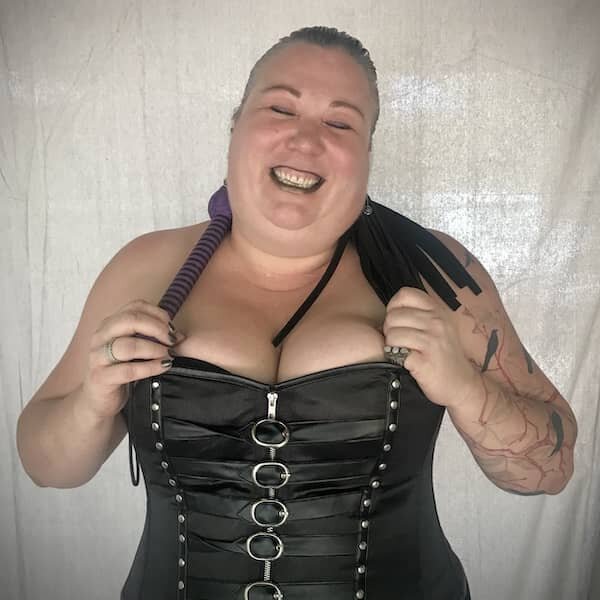 Rebecca Blanton, Guest Blogger
Rebecca Blanton (aka Auntie Vice) is a writer and performer. Her work focuses on kink, adult sexuality, and gender. She performs as a storyteller and stand-up comic. She holds a Ph.D. in Political Psychology.
Blog: LoveLettersToAUnicorn.com
Website: AuntieVice.com
Twitter, Instagram, Reddit, and TikTok @AuntieVice